Burdekin Bowen Integrated Floodplain 
Management Advisory Committee Inc.
BBIFMAC's overall vision and aim is to assist in the management of the natural resources in such a way as to ensure social wellbeing, primary production and ecological sustainability of the Burdekin-Bowen floodplain.
Being a non government, community owned NRM agency provides the unique opportunity for BBIFMAC to engage industry and community in a neutral and unbiased manner.
The area covered by BBIFMAC is the floodplains from Bowen to Giru, embracing the lower catchments of the Bogie, Don, Elliot, Burdekin and Haughton Rivers.

Water Quality Monitoring is one of our main activities. BBIFMAC not only undertakes water quality monitoring for other organisations, it also develops and sells water quality monitoring equipment such as the Portable Real Time Water Quality Monitoring Trailer and the KP Event Sampler.
The Portable Real Time Water Quality Monitoring Trailer was developed by BBIFMAC when a need was identified for a portable sampling station that could both collect samples and analyse them in the field and provide results in real time over the internet.
The KP Event sampler was developed by BBIFMAC as a low cost, in-field sampler which takes composite samples for analysis off-site.
BBIFMAC's Portable Real Time Water Quality Monitoring Trailer.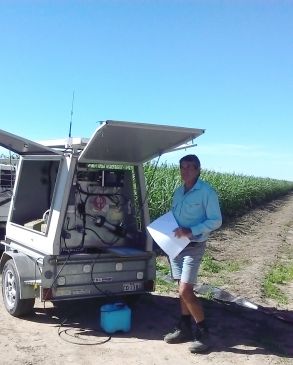 BBIFMAC's KP Event Samplers in the field.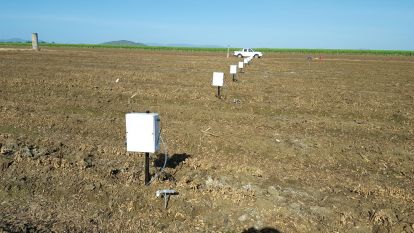 For more information or a price on the Portable Real Time Water Quality Monitoring Trailers or the KP Event Samplers please contact BBIFMAC on Ph: (07) 47 834 344 or mob: 0429 834 344 or email: secretary@bbifmac.org.au