Home
About Us
BBIFMAC Staff
Just some of the BBIFMAC TEAM!
Below are the profiles of just some of BBIFMAC's staff. BBIFMAC has a number of full-time and part-time staff.
Arwen Rickert - Manager
Arwen has work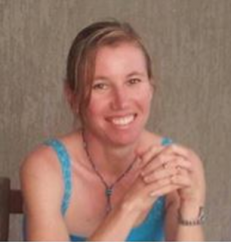 ed in natural resource management and environmental planning in the Townsville-Burdekin area for the past 20 years. Arwen has Bachelor and Masters degrees in Environmental Management. Arwen grew up on a cane farm in Bundaberg and therefore understands the many challenges facing farmers. Arwen joined BBIFMAC 3 years ago to manage the highly successful $1.3 million Austraian Government funded Energy Efficiency for Australian Irrigators project and has stayed on to become manager of BBIFMAC.

Julie Kenniff – Office Manager
Julie has an accounting and office background working in Brisbane for many years, until returning to the Burdekin over 20 years ago. Since returning Julie has maintained her involvement with accounts for the family farm and a couple of other farms over the years. For the past seven years Julie also worked in the education system. Julie found this position rewarding working with children, but felt it was time to move on. Since becoming part of BBIFMAC, Julie enjoys working as a member of a team and working with the community. Julie feels that the Burdekin has always been home and appreciates the spirit of the farming community.
Dennis Stubbs – Field Officer
Dennis has many years experience in farming the Burdekin floodplain and has established great relationships with the farming community. Dennis fully understands the challenges faced by the farmers and this has gained him considerable respect in this sector. Dennis has also shown skills in communication in his work with the water quality and macro-invertebrates in the schools projects. Dennis is in charge of field work and the instrumentation of monitoring sites.
Luke Buono - Technical Officer

Luke grew up in the B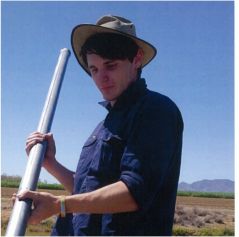 urdekin and joined BBIFMAC 12 months ago. Luke has particular interest and skills in computer technology and electronicst. Luke looks after the servicing and installation of the water quality sampling equipment that BBIFMAC has developed and uses throughout the Burdekin and Wet Tropics areas.
Gracie White - Project Officer

Gracie is from Atlanta, Georgia USA. Gracie has a biology degree and enjoys working in the outdoors. Gracie hopes to settle in the Burdekin long term. Gracie helps with field work and manages the database and reports for BBIFMAC's many projects.